Gary Daniels served in the New Hampshire House of Representatives and is currently running for another term in the New Hampshire Senate.
Senator Daniels' website employs a splash page which can introduce the subject.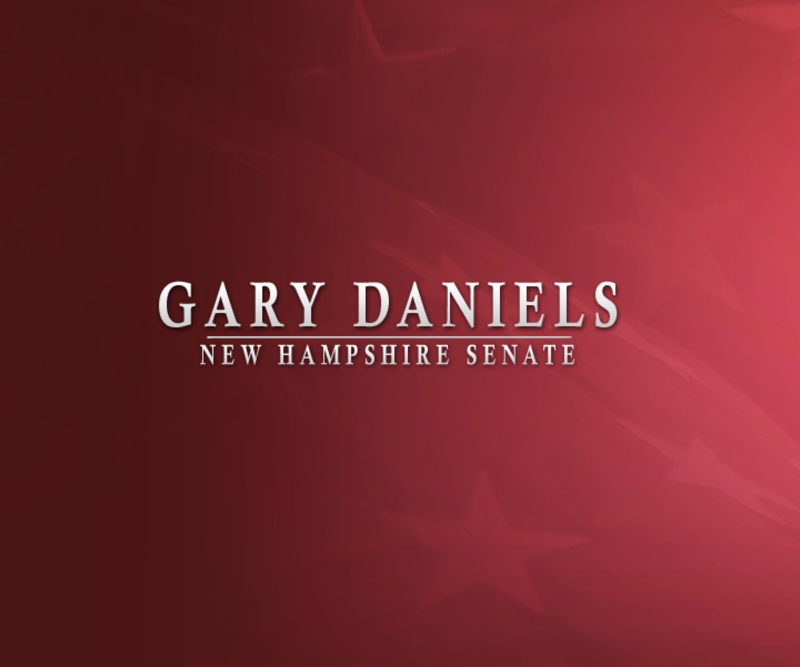 The photos in the slider show Gary meeting with the constituents of the many towns he represents.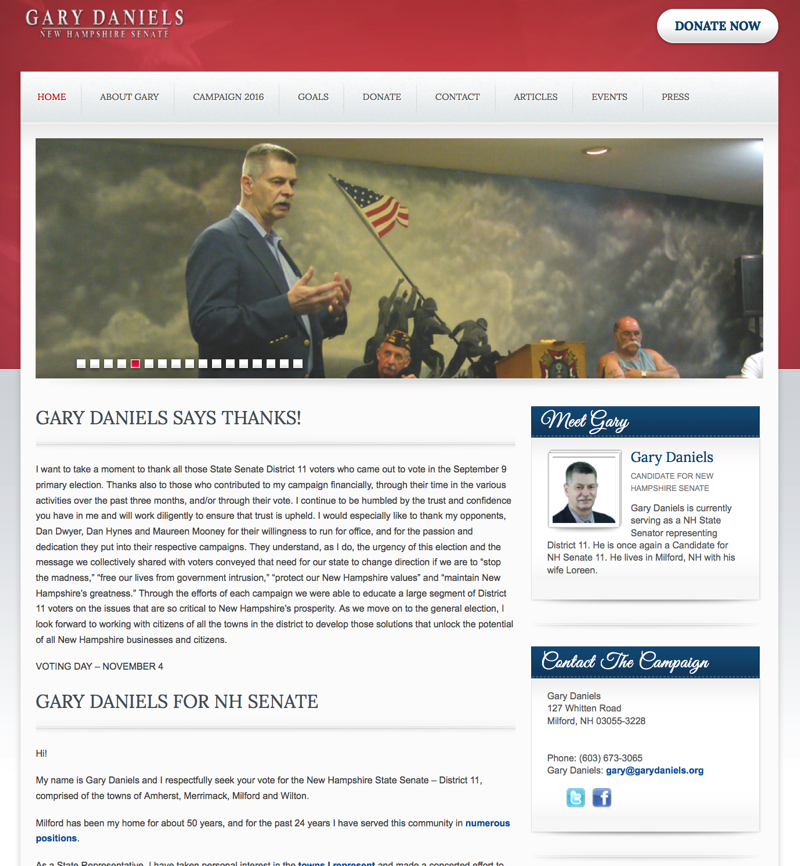 A section for news and articles lines them up nicely for easy reading. If so inclined, the owner can be shown how to do his or her own updates.