Jim Adams is a candidate for Executive Council District 4 in New Hampshire.
A stunning photograph by Bryce Dalhaus graces the slider. It depicts the City of Manchester on a moonlit night.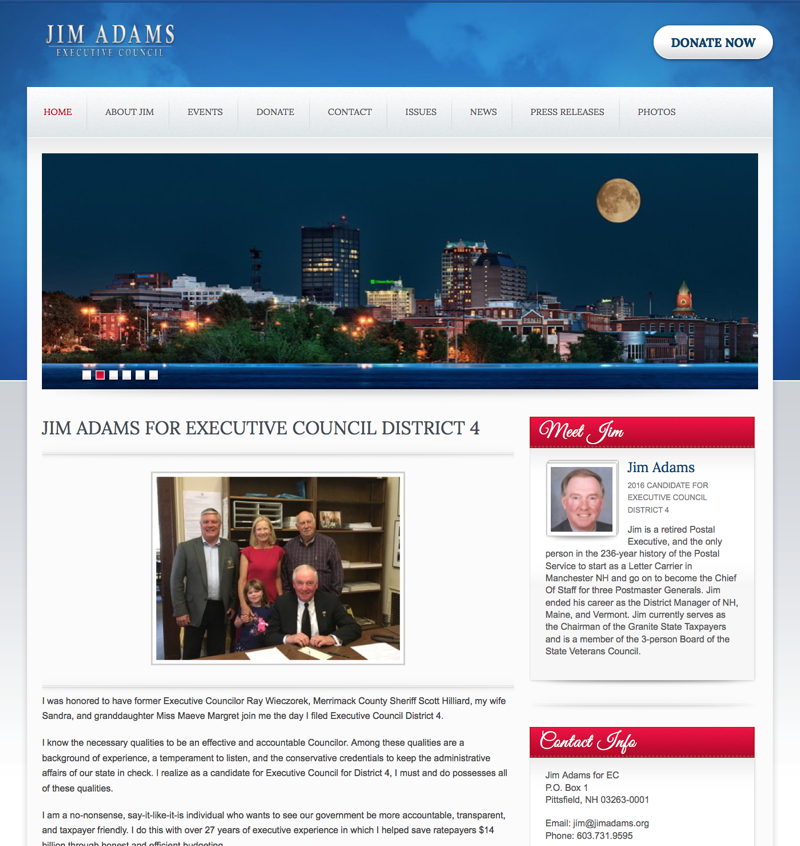 Donations are easy to manage with a customized ANEDOT® system.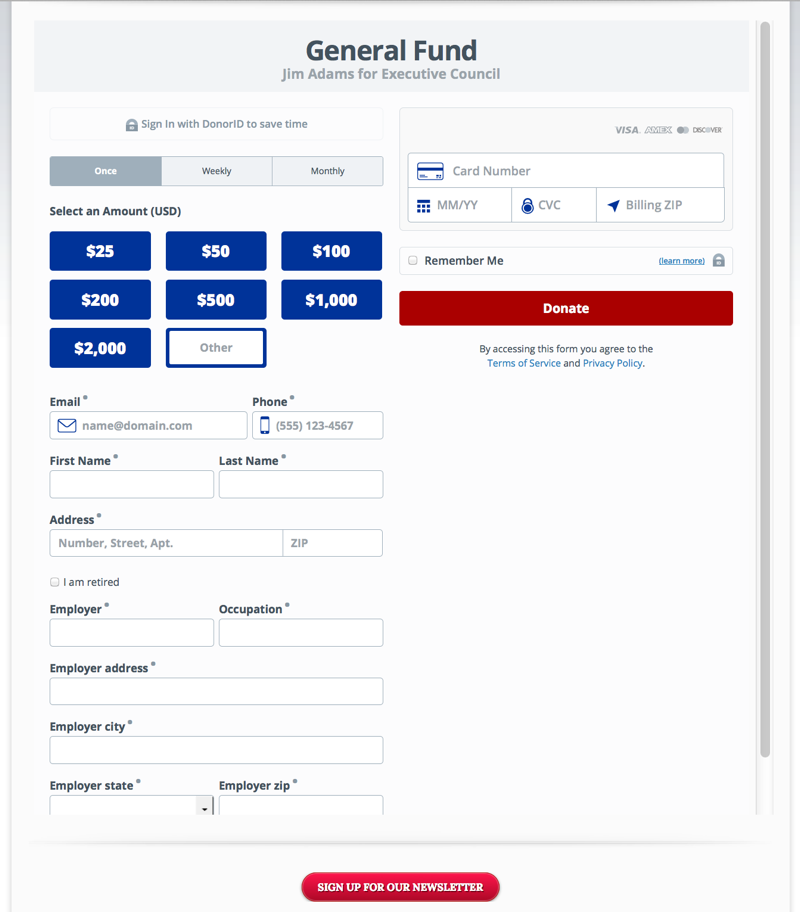 Testimonials and kind words for Jim are displayed here.