The Lakes Region Teaparty is an activist group that provides lots of information for their members. One of the ways they have done this is by adding links to the sidebar.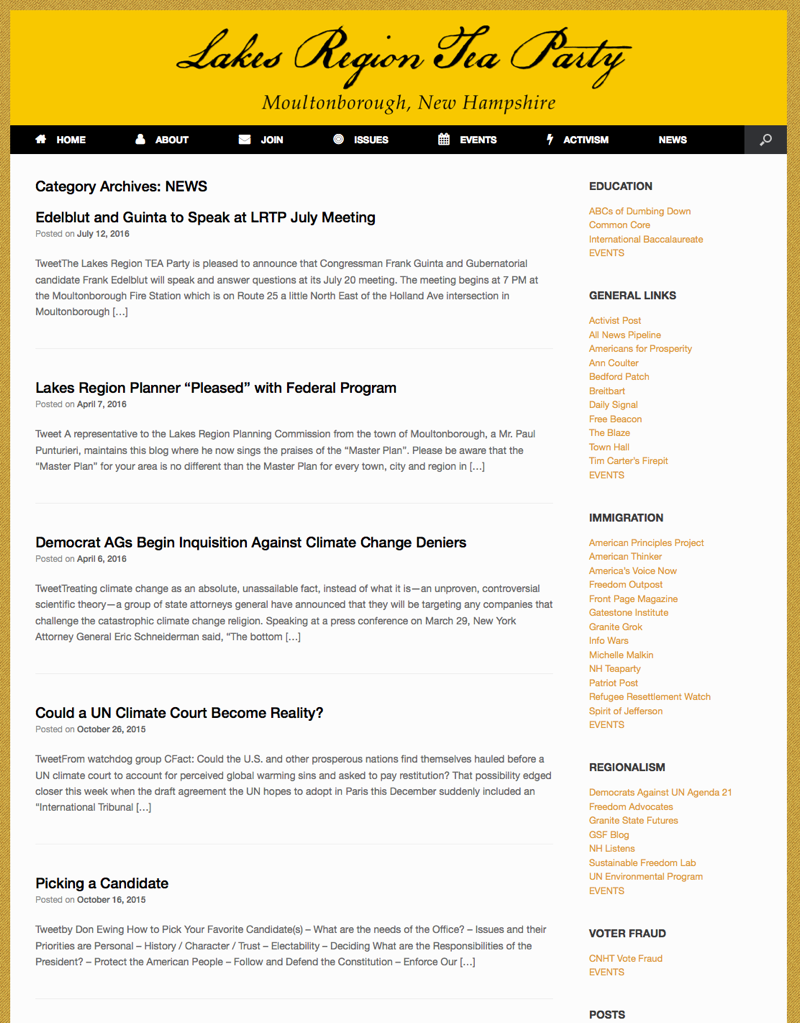 This mailing list sign up form makes it easy for members to get updates about events and other information which is sent out on a regular basis. Members can manage their own subscriptions, or unsubscribe instantly. They can also see past mailings in the archive.
In addition to these features be sure to check out their HOME page as well.